4-H Chicken Club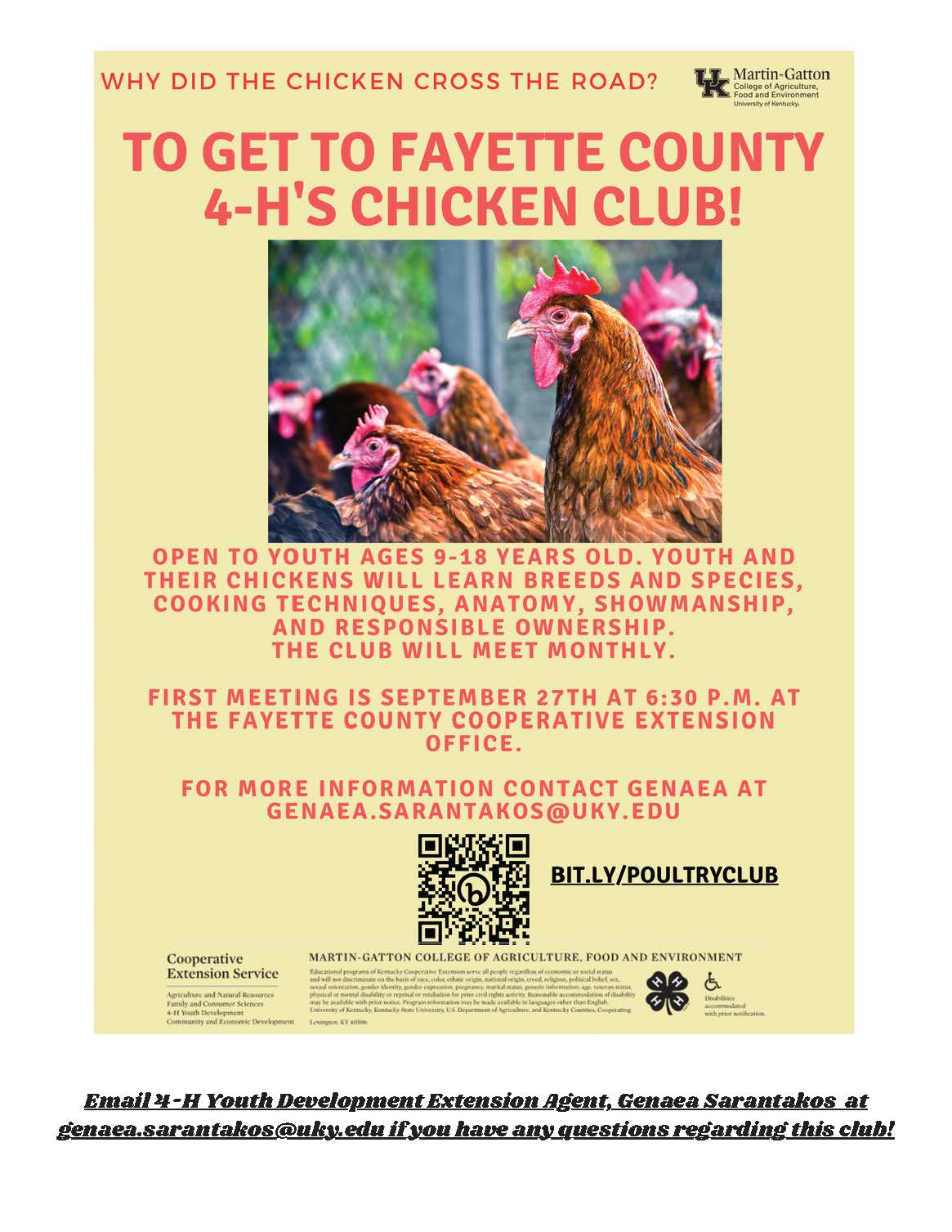 4-H Chicken Club
In-Person
Why did the chicken cross the road? To get to Fayette County 4-H's Chicken Club.
Fayette County Extension Office
1140 Harry Sykes Way
Lexington, KY 40504
Last Revised: Aug 4th, 2023
Event Description
Open to youths ages 9-18 years old. Youth and their chickens will learn breeds and species, cooking techniques, anatomy, showmanship, and responsible ownership. The club will meet monthly.