Meet with fellow homeschoolers as you learn about natural resources, agriculture, STEM, leadership, and more!
Email Manda Clark with questions.
Click on the image below to register.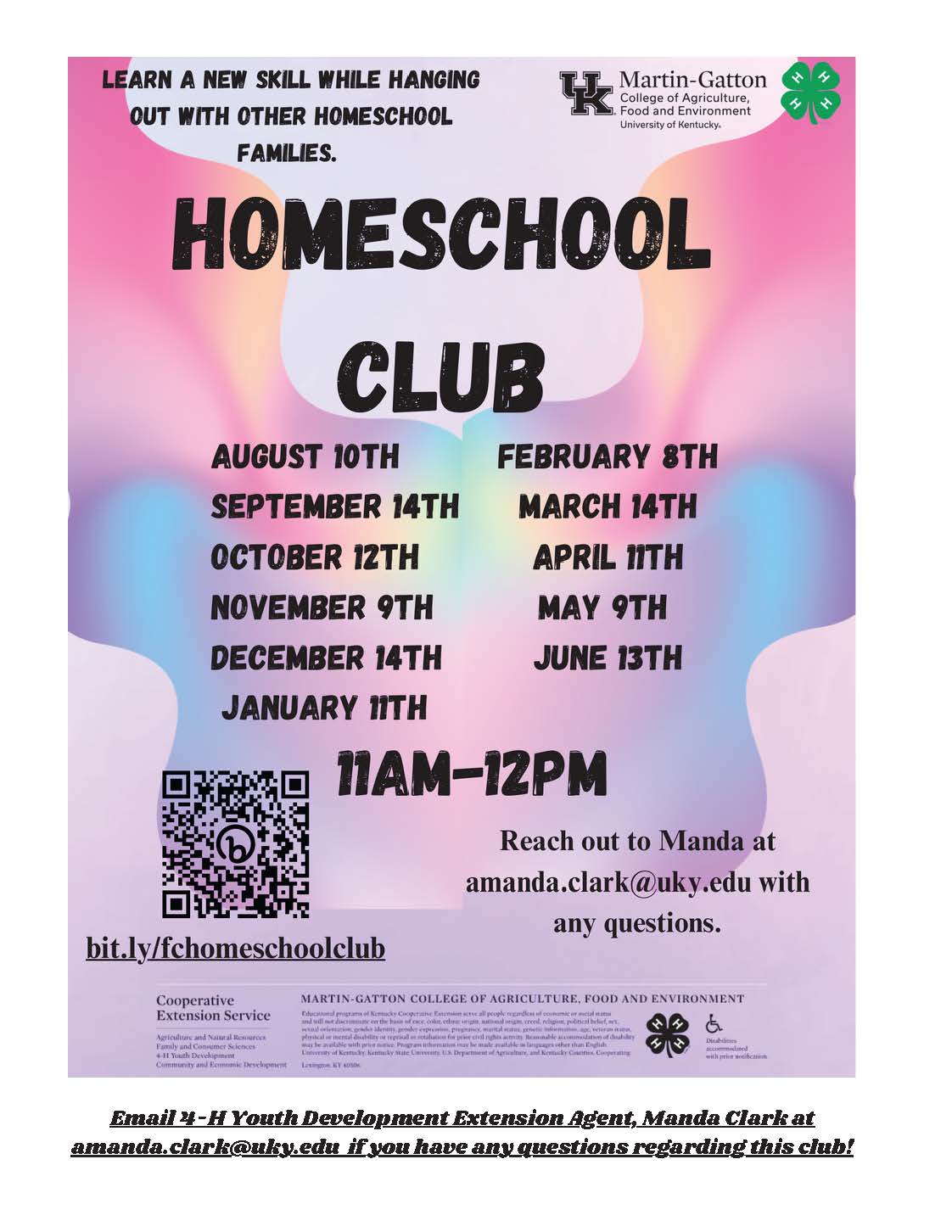 Cloverbuds Club is for youth ages 5-8 and their parent/guardian. We learn and explore new and fun things through age-appropriate lessons and "learn by doing".
Please contact Robin Grace or call (859) 257-5582 to get more information.