Any Way You Want It Quilt Class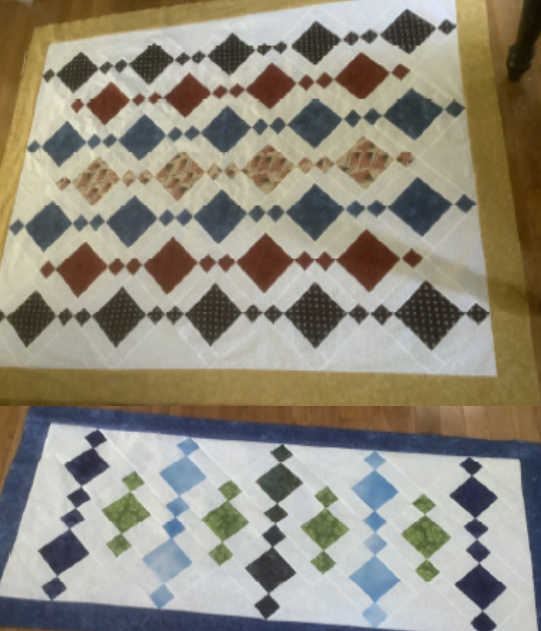 Any Way You Want It Quilt Class
In-Person
This series of quilt classes is designed to encourage your creativity as you learn the piecing of some basic and not so basic traditional quilt blocks
Fayette County Extension Office
1140 Harry Sykes Way
Lexington, KY 40504
Last Revised: Sep 27th, 2022
Event Description
Instructed by Nancy Cann, this series of quilt classes is designed to encourage your creativity as you learn the piecing of some basic and not so basic traditional quilt blocks. You will decide how many blocks to make depending on your project goal. For each class you will decide if you are making a Table Runner, Bed Runner, or Quilt Top. Over the year we will have experience with vertical settings, on point settings and nontraditional settings. Each monthly class will stand on its own, non dependent on the preceding or following class. Classes will meet the First Tuesday each month, 9:30am – 2:30pm beginning November 1, 2022. Although the project choices are not seasonal, your fabric choices can support any desire to make a seasonally specific runner or quilt. You will need to register for each class you plan to attend, per class fee $20.00. A minimum of three participants is required. Registration fee is non-refundable. Model can be seen at the Extension Office after October 1.
November 1: Unequal Nine Patch: Lessons: Constructing the block with strip piecing, varying block size depending on project, design set on point, learning about side setting and corner setting triangles. Estimated yardage available upon registration.
December 6: Snowflake Block: Lessons: Log cabin variation, strip piecing, block sashing, two border construction. Estimated yardage available upon registration.
January 3: Delectable Mountain Block: Lessons: From squares to mountain peaks, the right tools for the job, more accurate cutting. Estimated yardage available upon registration.