Fight Fraud Outsmart the Con Artists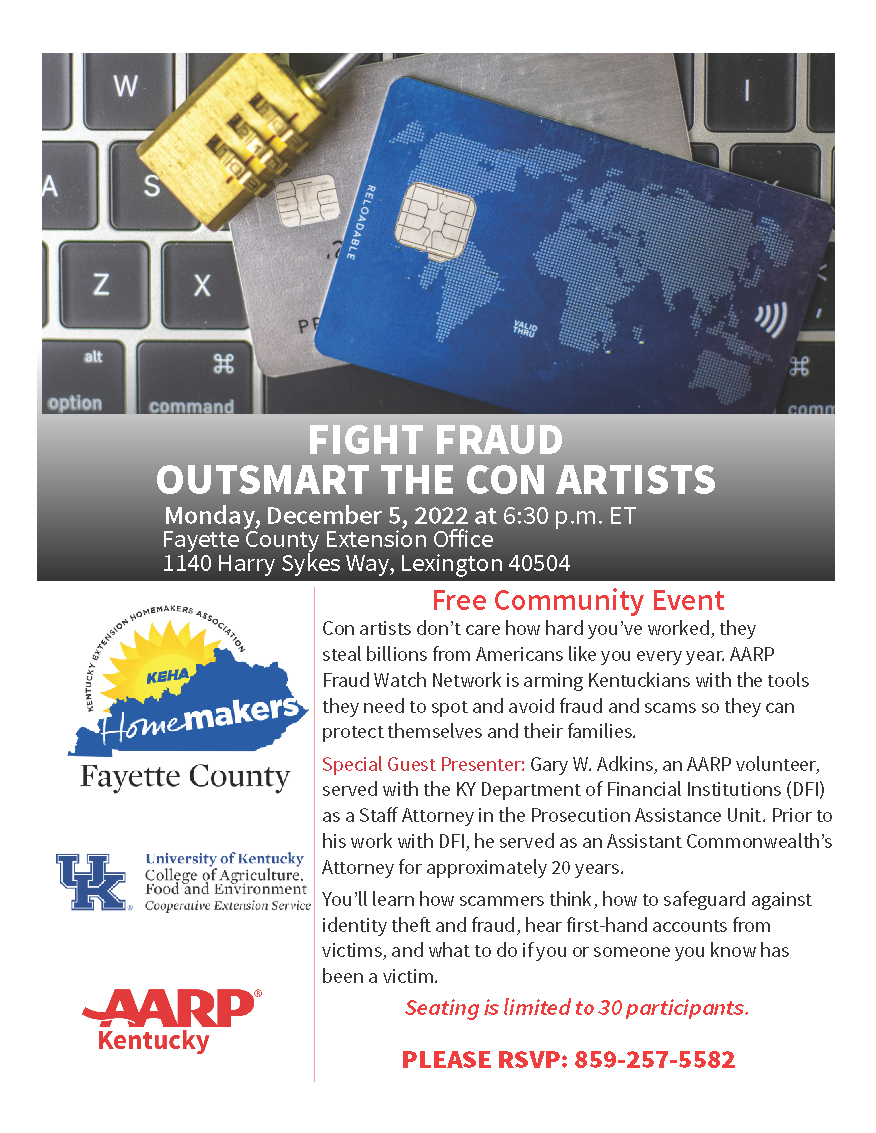 Fight Fraud Outsmart the Con Artists
In-Person
Fayette County Extension Office
1140 Harry Sykes Way
Lexington, KY 40504
Last Revised: Nov 16th, 2022
Date and Time
-
Click a date above to export this event to your calendar.
Event Description
Free Community Event
Con artists don't care how hard you've worked, they steal billions from Americans like you every year. AARP Fraud Watch Network is arming Kentuckians with the tools they need to spot and avoid fraud and scams so they can protect themselves and their families.
Special Guest Presenter: Gary W. Adkins, an AARP volunteer, served with the KY Department of Financial Institutions (DFI)
as a Staff Attorney in the Prosecution Assistance Unit. Prior to his work with DFI, he served as an Assistant Commonwealth's
Attorney for approximately 20 years.
You'll learn how scammers think, how to safeguard against identity theft and fraud, hear first-hand accounts from victims, and what to do if you or someone you know has been a victim.
Seating is limited to 30 participants. Call 859-257-5582 to register.