Muffin Basket Class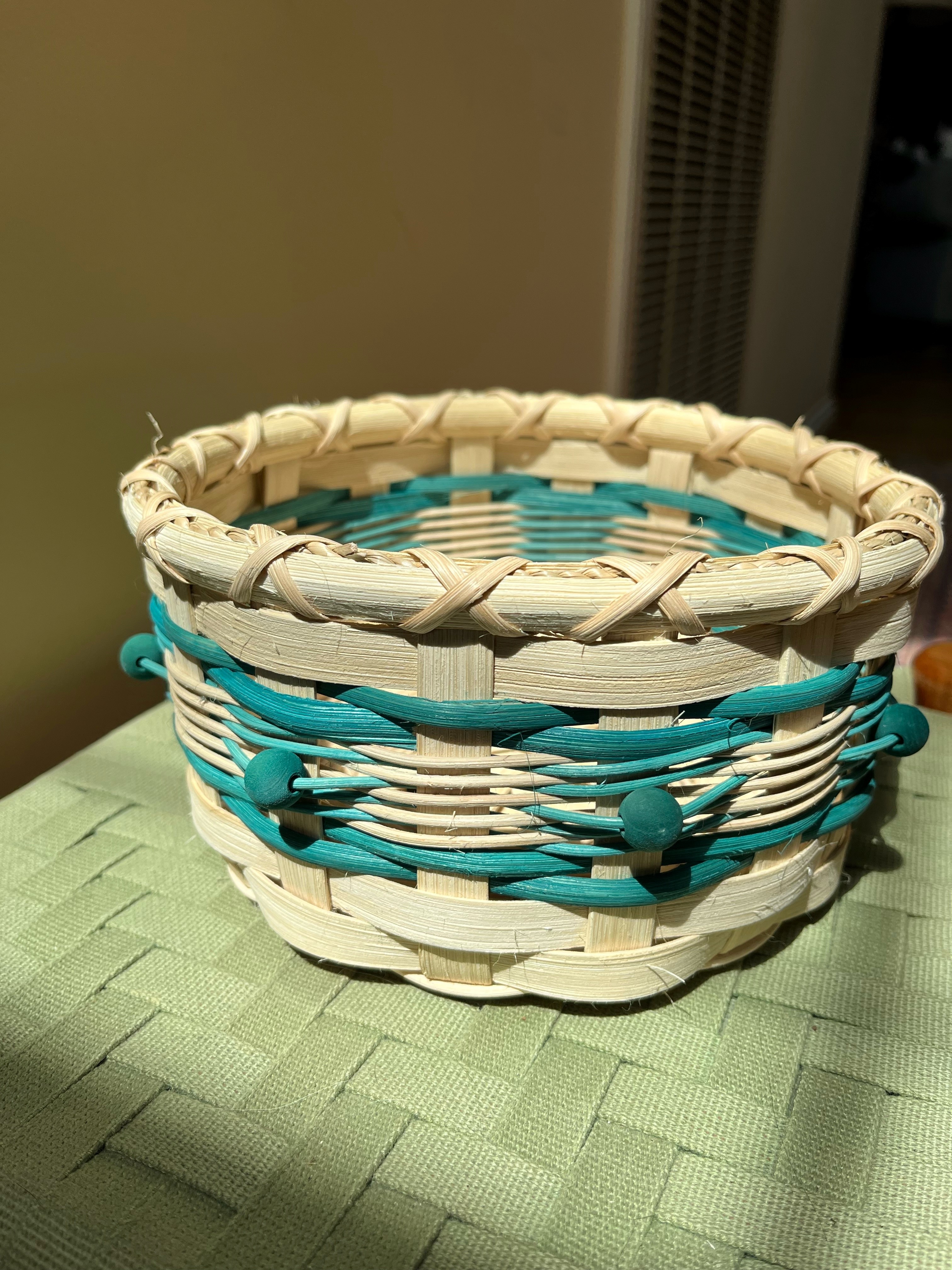 Muffin Basket Class
In-Person
This 8" rd.  muffin basket will give the student lots of twinning experience and a chance to perfect this skill
Fayette County Extension Office
1140 Harry Sykes Way
Lexington, KY 40504
Last Revised: Aug 29th, 2023
Date and Time
-
Click a date above to export this event to your calendar.
Event Description
This basket is suitable for all levels.  This 8" rd.  muffin basket will give the student lots of twinning experience and a chance to perfect this skill. Also refresh the technique for making a round base. Color trim with reed and dyed beads in the center area will be the accent and colors with be teal or brown. Specify choice.  Cost:  $35.00 for Fayette County Homemaker members OR $45.00 for non-members.
Supplies to bring for basket class: Water container (bucket/bowl), small towel, scissors (garden type preferable), small flat head screwdriver, 2 dozen snap type clothespins, tape measure, pencil, pocket knife (good sized),  sandpaper, weights (unopened soup cans work) and a small spray bottle.  PACK A LUNCH/SNACKS, or bring something to share. You will be working thru lunch.