Doula Week Lunch & Learn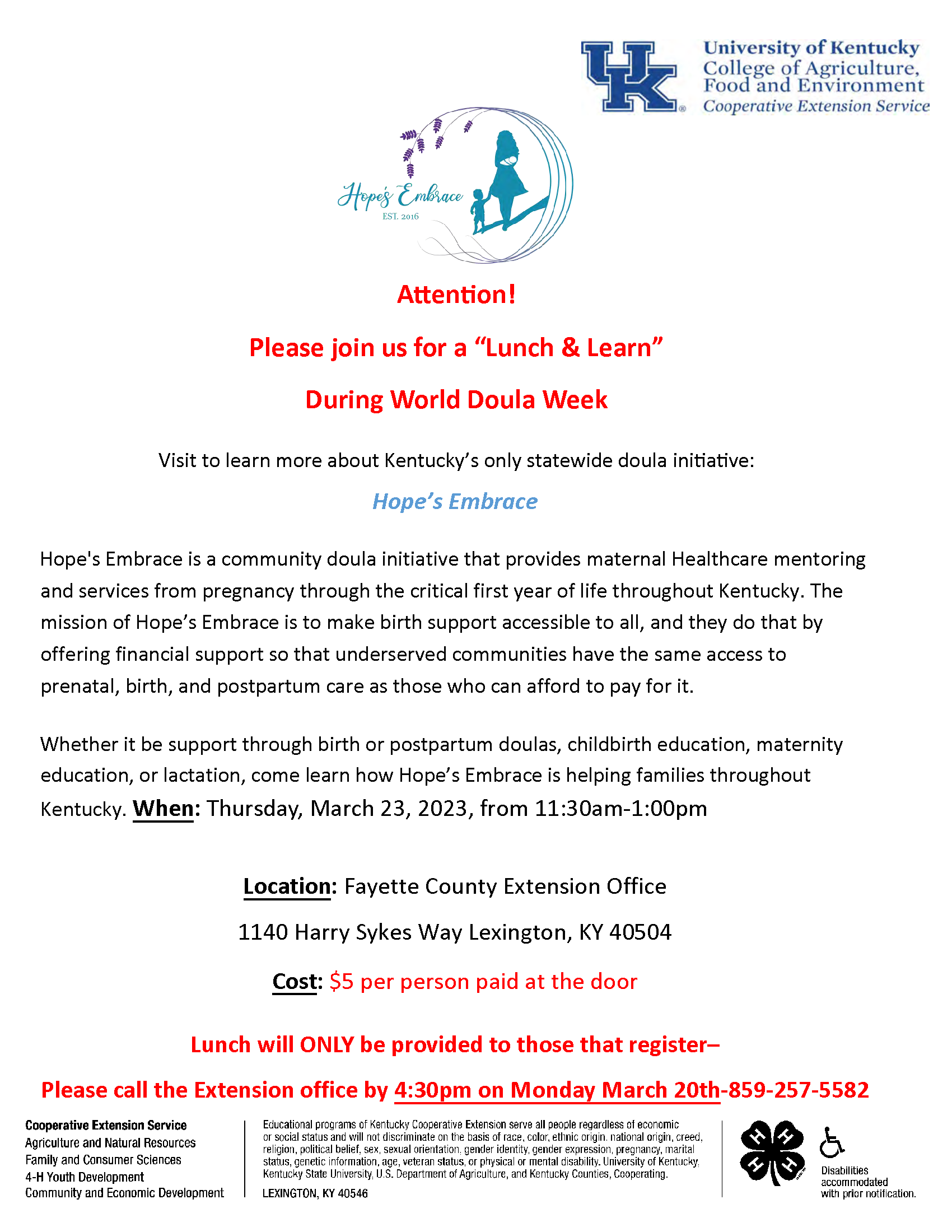 Fayette County Extension Office
1140 Harry Sykes Way
Lexington, KY 40504
Last Revised: Mar 1st, 2023
Date and Time
-
Click a date above to export this event to your calendar.
Event Description
Visit to learn more about Kentucky's only statewide doula initiative:
Hope's Embrace is a community doula initiative that provides maternal Healthcare mentoring and services from pregnancy through the critical first year of life throughout Kentucky. The mission of Hope's Embrace is to make birth support accessible to all, and they do that by offering financial support so that underserved communities have the same access to prenatal, birth, and postpartum care as those who can afford to pay for it.
Whether it be support through birth or postpartum doulas, childbirth education, maternity education, or lactation, come learn how Hope's Embrace is helping families throughout Kentucky.
To register call our office at 859-257-5582.